The UCLA Arthur Ashe Student Health & Wellness Center will undergo planned construction from May 2023 - January 2024 to address seismic resiliency at its main campus location in Bruin Plaza (221 Westwood Plaza). The patient-centered medical home for UCSHIP students, The Ashe Center will remain open throughout the construction process to serve its student patient population. However, the patient experience for navigating the building and seeking services during the construction process will shift according to four phases of construction.
Appointment Availability
The Ashe Center remains open for patient care during seismic construction occurring May 2023 through January 2024.
Important Information for Patients:
As of September 20, 2023: The Ashe Center Main Entrance in Bruin Plaza is is reopened for patient entry. Please use the Main Entrance for all visits to The Ashe Center.
While certain clinical areas remain under construction, we will continue to offer in-person appointments, though we have increased the number of appointments offered via telehealth (video).

For urgent needs, many conditions can be assessed by a clinician by telehealth until an in-person appointment is available. A full list of local immediate and urgent care centers is also available on our website.

Some services have been temporarily relocated to other spaces on campus. The Ashe Center Physical Therapy office has moved to UCLA Capital Programs building, Acupuncture is located on the first floor in the Counseling & Psychological Services (CAPS) building.

Campus Smiles Dental has returned to The Ashe Center second floor. Please contact Campus Smiles directly for information on dental appointments at The Ashe Center.
"As we emerge from the COVID-19 pandemic, the value of being prepared for disasters and emergencies cannot be overstated. With a current seismic safety rating of Level VI, campus deemed The Ashe Center building a high priority for correction. Seismic upgrades will allow The Ashe Center to maintain its structural integrity in the event of an earthquake to keep our staff and students safe."

— Dr. Chaitali Mukherjee, Executive Director of The Ashe Center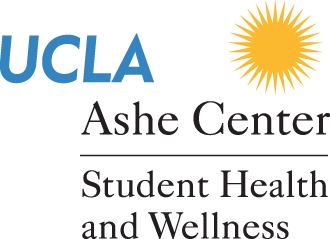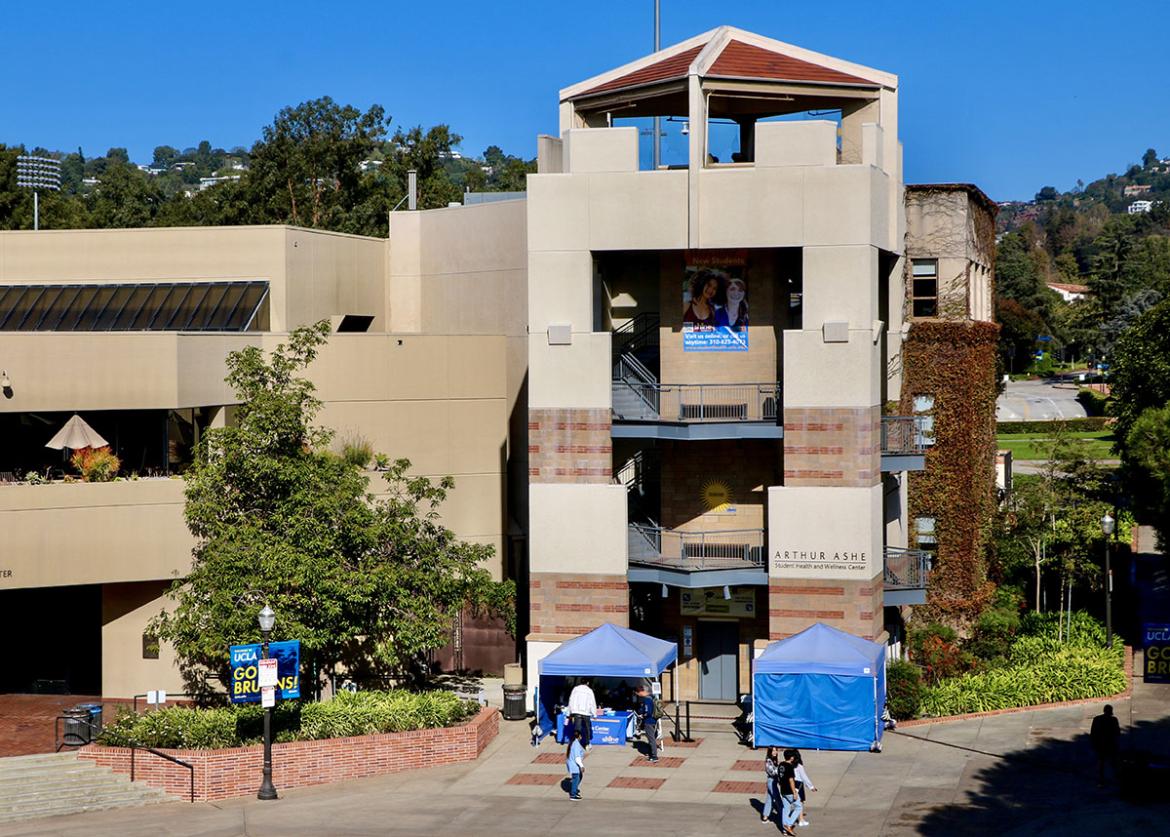 The Ashe Center Main Entrance (facing Bruin Plaza) has now reopened.
Seismic Construction Phases
Two planned phases of construction:
The first phase is planned to last about four months, May to September 2023. During this time, Ashe Center operations will resume in about half of the total building space. At the conclusion of the first phase, we should be able to expand the use of the building space to accommodate the increased demand of the Fall quarter.
The second phase of the project is scheduled to start in September 2023 and run until the end of December 2023. As with all construction, there is always a degree of unpredictability, but we are doing what we can to stay on schedule and ensure that our services to students are maintained.
"Since 1990, UCLA has invested more than $2.8 billion to retrofit 69 buildings covering more than 10 million square feet on our campus, utilizing funds from FEMA and the state. Two years ago, UCLA was on track to complete all our seismic safety upgrades by this year, but in 2017 the University of California updated the system's seismic policy to fully incorporate the latest technology, scientific advances and emerging best practices."

— UCLA Chancellor Gene Block in a Bruin Post sent to UCLA staff in October 2019
Updated Floor Maps During Seismic Construction 
Coming Soon
Questions or Concerns?
If you have any questions or concerns, please call our appointment line at (310) 825-4073, Option 1 during business hours or email us at contactus@ashe.ucla.edu.
Department Locations
During Seismic Construction
Phase 2 (Sep. 2023 - Jan. 2024)
Floor 1:
Nutrition/ Dietitian

Gynecology Services

Specialty Care

Radiology
Floor 2:
Floor 3:
Primary Care

Immunizations

Nursing Clinic
Floor 4:
Insurance

Laboratory

Medical Records

Human Resources
1060 Veteran Ave (UCLA Capital Programs Building):
Counseling & Psychological Services (CAPS):