All UCLA Club Sport Athletes are required to have a pre-participation exam (PPE) once upon entry to the club sports program.
Purpose of Pre-Participation Exams (PPE)
The goal of the sports physical, also known as the Preparticipation Physical Evaluation (PPE), is to promote the health and safety of athletes in training and competition. The PPE is to facilitate and encourage safe participation in sports, not to exclude athletes from participation.
Eligibility & Fees
All registered UCLA students with or without UCSHIP can be seen at The Ashe Student Health Center for their PPE. The PPE costs $20 for all registered students. This fee will be charged to your Bruin Bill.
PPE Cost at The Ashe Center is $20
PPE at The Ashe Center
Athletes who plan to complete their PPEs at The Ashe Student Health Center will only need to complete the electronic questionnaire through the Ashe student health portal.
PPE Outside The Ashe Center
For athletes who plan to complete their PPE with a clinician outside of The Ashe Student Health Center, the UCLA Club Sport website has a copy of the PPE form that will need to be completed. You must print out this form and complete the history questionnaire for your medical provider to review at the time of your PPE appointment.
You will need to upload a copy of your PPE to Ideal Logic which is the club sport registration system. Your PPE will be reviewed by the Club Sports medical staff and kept on file in the event of a medical issue arising during your time participating in club sports. In some instances, you may be asked to meet with the sports medicine doctor or your primary care provider to clarify your personal or family medical history, or to have further evaluation prior to full clearance for participation in club sports activities.
Scheduling
You can make a UCLA club sport Preparticipation Physical Evaluation (PPE) appointment in one of the following ways:
Schedule online (Patient Login) or by phone (310) 825-4073 during business hours
Location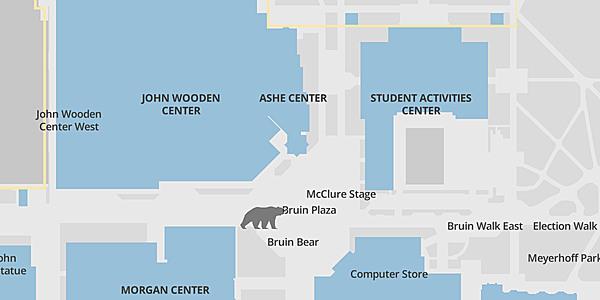 What to Bring
Bruin Card
Complete the electronic questionnaire through The Ashe Center Patient Portal (detailed above).