The Arthur Ashe Student Health and Wellness Center (The Ashe Center) is devoted to providing quality, accessible, state-of-the-art healthcare and education to support the unique development of UCLA students. (Learn more about The Ashe Center)
Student Health News & Announcements
Mandatory indoor masking to resume at UCLA due to rise in COVID-19 cases (5/26/22)
What You Need to Know from COVID Task Force:
Universal indoor masking reinstated
Food and/or drink service strongly discouraged at indoor gatherings
Required weekly COVID-19 testing and daily symptom monitoring to continue
It is important for us to respond to the current trends so that we can reduce the risk of infection without disruption to in-person learning and campus activities, including commencement celebrations. To stay ahead of the curve, our campus is taking several proactive measures, which are outlined on the UCLA COVID site below.
Bruin Health Pharmacy Summer Supply Notice
Bruin Health Pharmacy is now accepting requests for summer medication supplies. Note: All requests should be submitted at least 3 business days prior to the day you need your medication. For more information, call or visit Bruin Health Pharmacy today.
Planned Closures & Hours Updates
Upcoming Holiday Closure (5/30/22)
The Ashe Center will be closed on Monday, May 30, 2022, in observance of the Memorial Day university holiday. If you have COVID-19 symptoms such as fever and cough, receive a positive test result, or have had close contact with someone who tested positive please do the following: (1) Isolate yourself and stay at home; (2) Call The Ashe Center COVID-19 Hotline at (310) 206-6217 immediately.
Please note: Processing of COVID self-tests via the campus vending machines may be affected by the university holiday.
#BruinBound: Student Health & Wellbeing at UCLA
Learn about resources at UCLA that ensure the health and well-being of students. The Ashe Center — the patient-centered medical home for students that offers same-day, urgent and virtual visits — will discuss the UC Student Health Insurance Plan (UCSHIP), review fees and plan benefits and explain the UCLA immunization requirements. Counseling and Psychological Services (CAPS) and the Resilience in Your Student Experience (RISE) Center will discuss resources to foster and support resilience, connection, mental health and well-being for our Bruin community.
Student Health Event Spotlight
Join Our Newsletter
We're launching a periodic newsletter featuring student health updates for students, staff, and parents/ families in our Bruin community. Be one of the first to sign up today!
Report Sexual Misconduct
Make a report of sexual harassment and notice of nondiscrimination
Get Help Now
If you or anyone you know is experiencing a life threatening situation call 911.
Ashe Student Health & Wellness Center
(24hr Nurse Line) Available AfterHours
When We Are Closed
Counseling & Psychological Services (CAPS)
(24hr Crisis Line) Available 24/7
Community Resources
In the News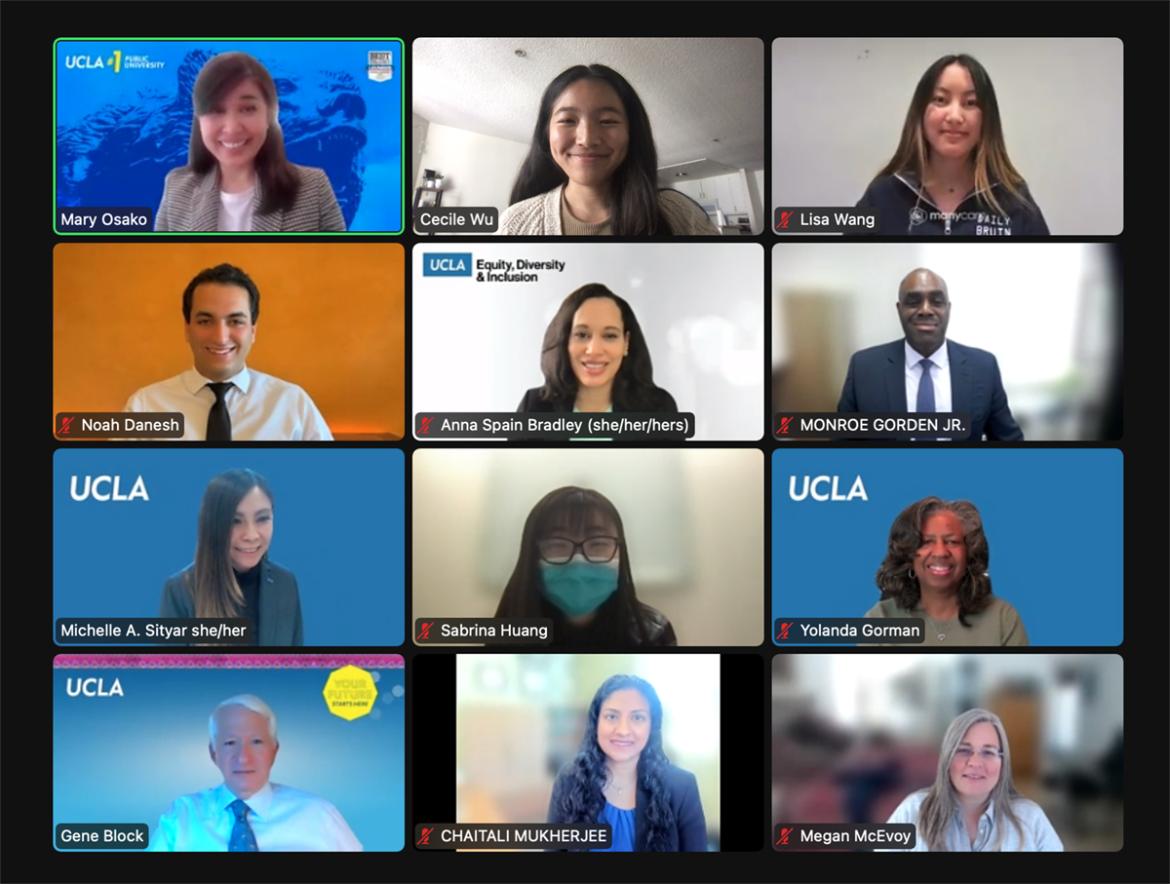 April 14, 2022
The Daily Bruin Editorial Board meets with Chancellor Gene Block quarterly to ask questions and discuss topics and administrative policies affecting campus and students. At the March 29 meeting, Block discussed issues of campus safety, accessibility, future online learning and COVID-19, basic needs and equity and racial justice.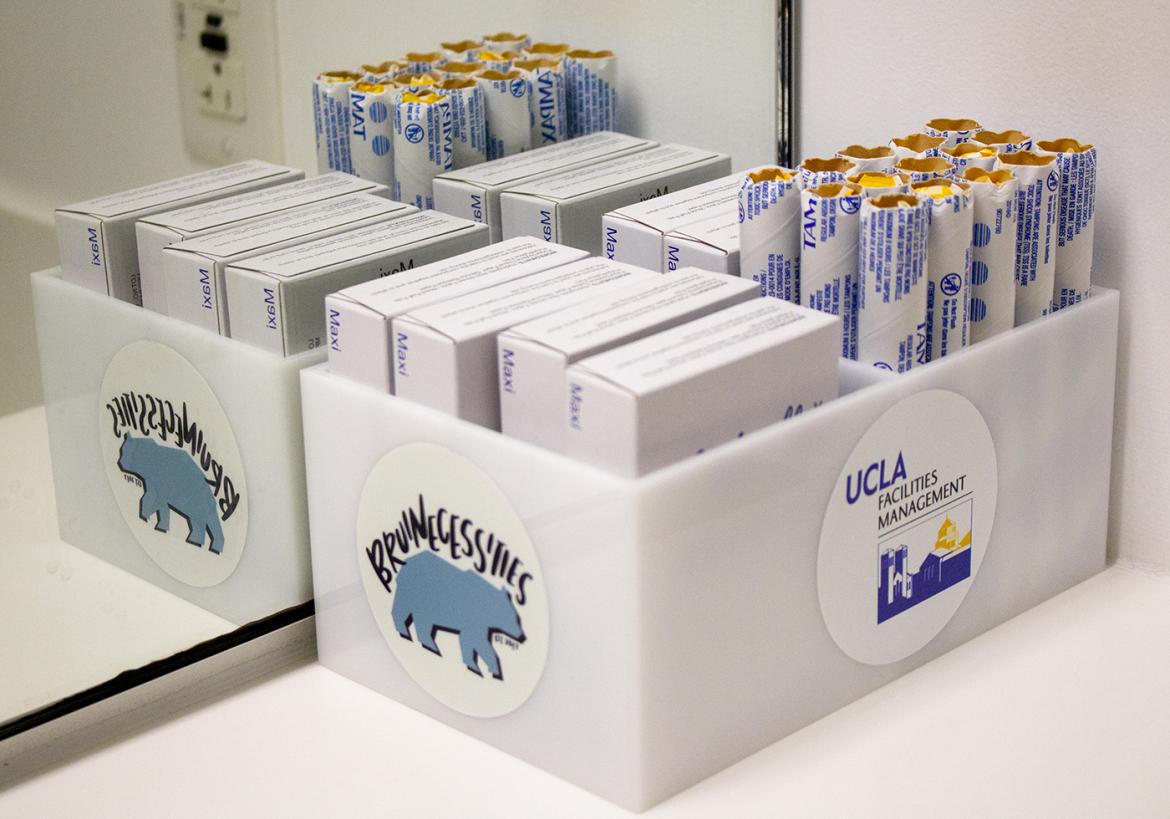 April 17, 2022
As the first institution in the University of California system to provide free menstrual products, UCLA is stocking them in more than 50% of restrooms – above the amount recommended by the bill. The university is providing these products in men's, women's and gender-neutral restrooms, the email stated. The committee first established menstrual product boxes in the Arthur Ashe Student Health and Wellness Center and then expanded to residential buildings, said Camille Sumilang, co-director of BruiNecessities and a third-year psychobiology student.
Quick Links
UCSHIP Plan Brochure 2021-22

What is UCSHIP? The UC Student Health Insurance Plan (UCSHIP) is a systemwide health insurance plan providing enhanced benefits to all enrolled UCLA students. Learn more in the Insurance section of our website.



Make an Appointment

Access The Ashe Center Patient Portal to make an appointment, message your primary care provider (PCP), and more.

Submit Patient Feedback

The Ashe Center wants feedback on your patient experience. Your feedback can be anonymous or you can include your personal information on our secure survey site to give us the opportunity to respond to you, personally.