The Ashe Center is here for you and welcomes all of your questions, comments, and suggestions. Didn't find the answer you were looking for on our website? No problem! Contact us.
Location
Ashe Center, 221 Westwood Plaza, Los Angeles, CA 90095 (Google Maps)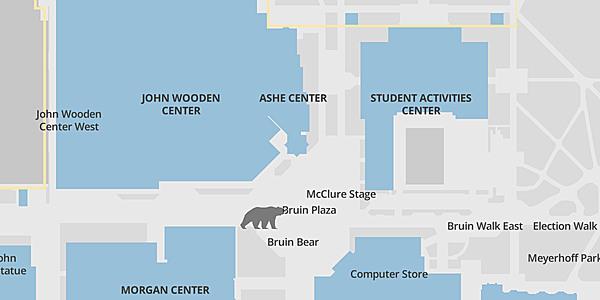 Metered parking is available convenient to The Ashe Center in UCLA Lots 4 and 7.
Phone
Hours of Operation
Monday: 8am-1pm, 2pm-4:30pm
Tuesday: 8am-1pm, 2pm-4:30pm
Wednesday: 8am-12:30pm, 2pm-4:30pm
Thursday: 8am-1pm, 2pm-4:30pm
Friday: 9am-1pm, 2pm-4:30pm
Closed Weekends & University Holidays
The Ashe Center Floor Map