Good nutrition positively impacts the way you feel and even helps you excel in everyday activities. Our registered dietitian offers private counseling for your your nutrition and lactation needs.
Do you have any nutrition related questions or concerns? Our Ashe dietitian can provide medical nutrition therapy and nutrition education in areas including but not limited to the following:
diabetes or prediabetes
dietary lifestyle modifications
high cholesterol
high blood pressure
eating disorders / disordered eating
pre-pregnancy planning/ lactation
gastrointestinal issues
Initial appointments are 45 minutes. You will also be provided with a pre-visit initial assessment questionnaire to ensure what you would like to discuss are covered during the meeting.
Location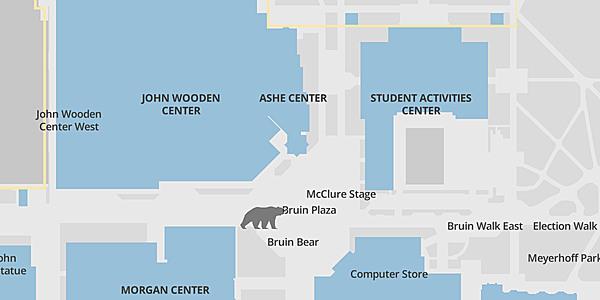 What to Bring
BruinCard
Complete the Clinical Questionnaire
Arrive 15 minutes before your appointment time
There is a $20 fee for missed appointments and late cancellation (less than 24 hours before appointment time)
Fees
Patients eligible to be seen are current students, past students of the most previous academic term, and other UC campus students.
UCSHIP
Currently registered UCLA students
Visits
Dietitian Telehealth Visits $0
Missed Appointment/Late Cancellation Fee (To avoid, must cancel 24 hrs in advance) $20
Primary Care / ASAP / Dietitian Visit $0
Waived UCSHIP
Currently registered UCLA students who have waived UCSHIP
Visits
Dietitian Telehealth Visits $49
Missed Appointment/Late Cancellation Fee (To avoid, must cancel 24 hrs in advance) $20
Primary Care / ASAP / Dietitian Visit $12
BruinCare
Currently registered UCLA students who have waived UCSHIP and bought BruinCare to get unlimited access to core services during the academic year
Visits
Dietitian Telehealth Visits $0
Missed Appointment/Late Cancellation Fee (To avoid, must cancel 24 hrs in advance) $20
Primary Care / ASAP / Dietitian Visit $0
Fee for Service
Students from other UC campuses or UCLA students who are not currently registered, such as during summer session or who were registered in a recent term
Visits
Dietitian Telehealth Visits $49
Missed Appointment/Late Cancellation Fee (To avoid, must cancel 24 hrs in advance) $20
Primary Care / ASAP / Dietitian Visit $75
Dieticians
Carol Chen, RD