Gender Affirming Services for the UCLA Bruin community
The Ashe Center has been named a LGBTQ Healthcare Equality Leader by the Human Rights Campaign Healthcare Equality Index.
Gender-Affirming Care at The Ashe Center
At the Ashe Center, we understand the unique challenges that gender-diverse students face when navigating health care. Our goal is to ensure transgender, nonbinary, and gender non-conforming (TGNC) students receive the highest quality care in a supportive, respectful space through a collaborative team-based approach.
Hormone therapy and other gender affirming care are covered benefits under UCSHIP. Please see the UCSHIP Gender Affirming Care flyer below for information about what is covered. If you are considering hormone therapy or any other gender affirming care, please schedule an appointment with our designated gender affirming care provider (Monique Vaillancourt, NP) to start the conversation.
Please note: All-gender restrooms are located on every floor of The Ashe Center for your convenience.
Services Provided
Primary Care
Health care maintenance and preventive health
Chronic disease management
Vaccines
Sexual health including STI screening, PrEP (prevention method used by people who are HIV-negative and at high risk for being exposed to HIV), PEP (use of antiretroviral drugs for people who are HIV-negative after a single high-risk exposure to stop HIV infection), cervical screening, contraception
Preoperative physical exams
Acne treatment including Accutane
Hormone Therapy
Initiation and monitoring of hormone therapy
Estrogens, androgens, antiandrogens, and progesterone with options for oral/injectable and topical/transdermal
Referral to endocrinology as indicated or preferred by patient
Referrals for gender-affirming surgery/ interventions
Plastic Surgery (chest reconstruction/top surgery and facial reconstruction)
Head and Neck Surgery (tracheal shave)
Speech Pathology (vocal therapy)
Urology and/or Gynecology (genital reconstructive services/bottom surgery)
Fertility Preservation (sperm/egg collection and cryopreservation)
Hair removal (laser and electrolysis)
Mental Health Services
Care coordination with UCLA Counseling and Psychological Services (CAPS)
Direct community mental health referrals for therapy and/or psychiatry
Our Team
Medical Care
Monique Vaillancourt, RNP (she/her)

BS-UCSD Biology-Physiology and Neuroscience; BS-UCLA- Nursing
MSN-UCLA Family Nurse Practitioner Program
Consulting MD-Dr. Amy Weimer Co-Director of UCLA Gender Health Program. Ashe center MD support-Dr. Sam Elias

Philosophy of Care

Informed consent model*/mutual decision making
Understanding of the unique and diverse patient needs/journey
Supporting student's transition with the knowledge that college is a time of developing identity, seeking acceptance/social support, and negotiating stress as an underrepresented group in a university setting. Fostering resilience for post-graduation success.
*Under an informed consent model, a mental health evaluation is not required (i.e. no letters, no clearance statements, no required therapy) in order to consider beginning hormone therapy with your clinician. Nevertheless, many students do access mental health care to process their readiness for hormone therapy, emotional and psychological changes related to medical transition, and impact on everyday life. In addition, in some cases, you and your clinician may consider mental health care as an important part of your transition.
Case Management/ Clinical Coordination
Kate Mulligan, MA (she/her)

Provides case management to students who need assistance navigating medical and mental health referrals, insurance matters, pre surgery letters, name change documentation, financial concerns, connection to campus and community resources, and more
Call 310-206-7171 OR send Kate a secure message on the patient portal
Insurance Navigation Support
Steven Neflas (he/him)

Provides in-depth information about UCSHIP benefits and assistance navigating claims process
Phone: 310-794-5614 OR email shsins@ashe.ucla.edu, Attn: Steven Neflas - Insurance Coordinator
2022 US Trans Survey
The U.S. Trans Survey is the largest survey of trans people, by trans people, in the United States. The USTS documents the lives and experiences of trans and nonbinary people ages 16+ in the U.S. and U.S. territories.
USTS reports have been a vital resource, including the reports on the experiences of people of color and reports by state. In 2015, nearly 28,000 people took the USTS. A lot has happened since then – and it's time to conduct the USTS again in 2022.
Help us continue to be the largest, most diverse sample across all identities. Please spread the word to ensure that people of color, older people, those who live in rural areas, immigrants, Spanish speakers, those who are HIV+, and others hear about the survey. More than ever, it's important to ensure that trans voices will shape the future.
Additional Campus Resources
Campus Partners
Student Groups
Transgender Day of Visibility Pronouns Video
Updating Preferred Name, Gender Identity, and Pronouns on The Ashe Center Patient Portal
Steps to take:
Log onto Ashe Patient Portal
Authenticate with your SSO
Chose "Profile" tab to edit any of the available fields, including the three specific sections mentioned above
In both sections, students may also choose to use free text if they do not see options in the pre-populated list that meet their needs.
Please remember to also update your demographic information via myucla:https://my.ucla.edu, as this system feeds information to various systems across UCLA.
Self-Select from these options:
Students will have the following pre-populated options for gender identity:
Transgender
Intersex
Intersex Woman
Intersex Man
Genderqueer
Gender-nonconforming
Non-binary
Questioning
Two Spirit
Trans Woman
Trans Man
Female
Male
Agender
The following pre-populated options exist for pronouns:
She/her/hers
He/him/his
They/them/theirs
UCSHIP Coverage
UCSHIP's medical plan offers coverage for gender-affirming care. For more information, download the flier:
Please note: Your coverage may vary depending on whether UCSHIP is your primary or secondary insurance plan. If you have two health insurance plans, your primary insurance remains your primary and UCSHIP is your secondary insurance (with some exceptions: MediCal, Medicaid, Tricare, and Medicare). It's important to know this when you're getting care off-campus (e.g. surgeries or other procedures). Contact The Ashe Center Insurance office for clarification or if you have any questions when seeking care.
Campus Medical Assistance Fund
Apply for a medical assistance grant to cover various out-of-pocket expenses related to gender-affirming care:
The UC SHIP Reserve Fund Investment Committee (RFIC) granted funds to UCLA for distribution. Eligible students can receive a grant to assist them in paying their out-of-pocket medical expenses that exceed $500 up to $3,000.
Location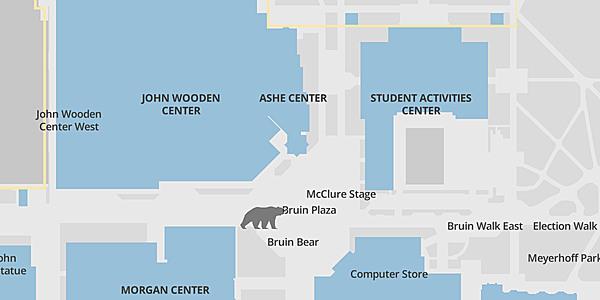 Scheduling
Appointments: Patient Login or (310) 825-4073
Hours
View our Temporary Hours.
What to Bring
BruinCard
Complete the Clinical Questionnaire
Arrive 15 minutes before your appointment time
Plan for your visit to take one hour
There is a $20 fee for missed appointments and late cancellation (less than 24 hours before appointment time)
Fees
See the Fees page for a detailed, centralized fees listing.
Care Team
Monique Vaillancourt, NP
Kristen Mondino, MD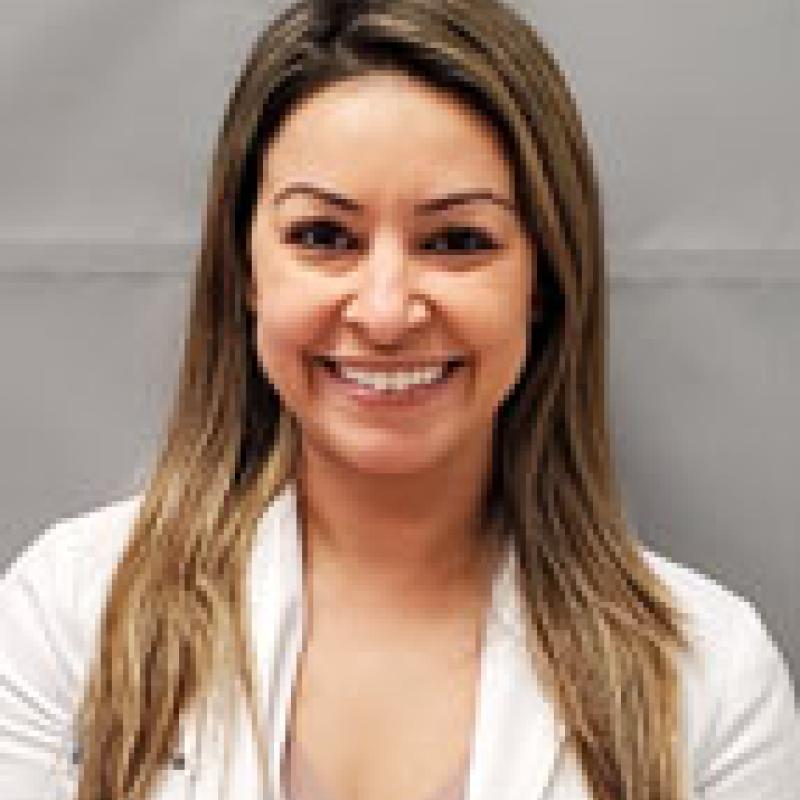 Kate Mulligan, MA
Case Management, Clinical Coordination