The Ashe Center has been named a LGBTQ Healthcare Equality Leader by the Human Rights Campaign Healthcare Equality Index.
Hormone therapy and gender affirming care are covered benefits under UCSHIP. You can read more about the insurance plan or speak to an Ashe insurance representative for clarification or details. If you are considering hormone therapy or any other gender affirming care, you can schedule an appointment with your Ashe PCP or our designated Transgender Health Coordinator (Monique Vaillancourt, NP) to start the conversation. Taking charge of your health will allow you to have the most freedom in all areas of your life.
Please note: All gender restrooms are located on every floor of The Ashe Center for your convenience.
UCSHIP Coverage
UCSHIP's medical plan offers coverage for gender affirming care. For more information, download the flier:
Location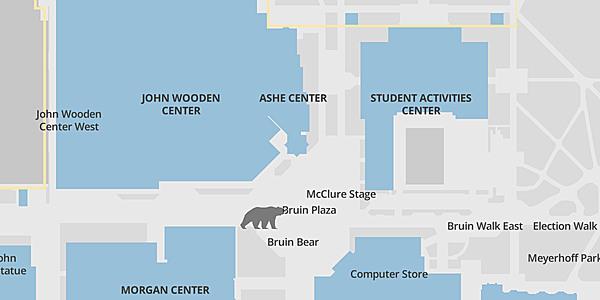 What to Bring
BruinCard
Complete the Clinical Questionnaire
Arrive 15 minutes before your appointment time
Plan for your visit to take one hour
There is a $20 fee for missed appointments and late cancellation (less than 24 hours before appointment time)
Fees
See the Fees page for a detailed, centralized fees listing.
Clinicians
Monique Vaillancourt, NP